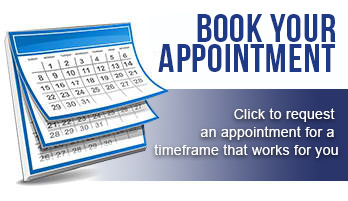 Chiropractic Care Hackettstown-Allamuchy, NJ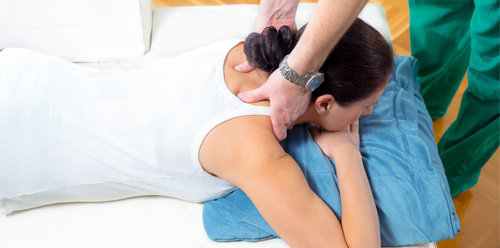 Whatever the source of your pain, a chiropractor in Allamuchy NJ offers many different interventions to alleviate your suffering by addressing the cause of the issue. Our chiropractic team at Village Family Clinic includes doctors, chiropractic assistants, and physical therapists offering various choices for sciatica treatment along with other ailments. Among the benefits of chiropractic neck pain therapy and sciatica treatment is that these interventions deal with the pain's source, rather than mask it like strong and potentially additive narcotic medications. The majority of insurance plans cover treatment by a chiropractor in Allamuchy NJ, meaning chiropractic treatments cost no more than seeing your physician.
Chiropractor Hackettstown-Allamuchy, NJ
Living with neck pain on a daily basis can keep your from enjoying life to its fullest, therefore making an appointment with a neck pain therapist immediately following an injury, like whiplash, is in your best interest. Additionally, cervical spinal troubles not only result in neck pain, but also contribute to chronic headache pain. At the conclusion of you first or second appointment at Village Family Clinic, we will review a plan for treatment for neck pain therapy that may include customized chiropractic treatments, spinal decompression, and physical therapy. Most individuals find pain relief and restoration of the range of motion after only one or two sessions of neck pain treatment. To learn more about the service offered by our chiropractic neck pain therapist in Allamuchy NJ, contact and schedule a consultation at Village Family Clinic today!
Chiropractic Hackettstown-Allamuchy, NJ
Our team at Village Family Clinic provides sciatica treatment in Allamuchy NJ, that provides relief from pain in your back, hips, and legs stemming from trauma involving the sciatic nerve. As soon as our chiropractor and sciatica therapist examine your spine and look over your medical history as part of our comprehensive chiropractic treatment, they are going to review all of the various alternatives you have for sciatica treatment. Some treatment plan alternatives include appointments with a physical therapist, spinal decompression therapist, and a weight loss program. In many cases, our patients who experience sciatica treatment in Allamuchy NJ notice a difference frequently just after one or two sessions.
Physical Therapist Hackettstown-Allamuchy, NJ
As well as the treatments which are traditionally thought of as chiropractic in Allamuchy NJ, Village Family Clinic also provides medical treatments including physicals and smoking-cessation programs. To schedule an appointment with a highly recommended chiropractor in Allamuchy NJ, give us a call at Village Family Clinic right away!
Dr. James Fedich, DC of Village Family Clinic explains the difference between bulging disc and herniated disc
What is Text Neck or Bad Posture and how to treat it?