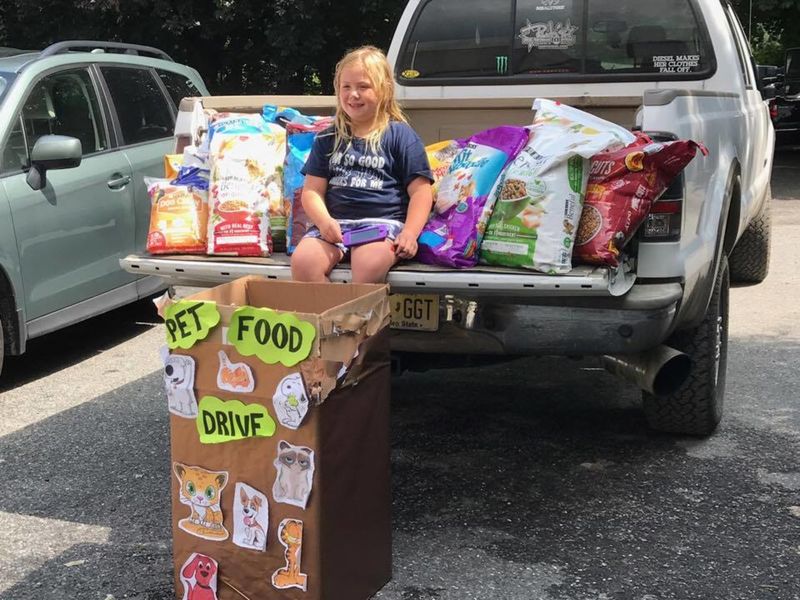 Hackettstown, NJ (July 11, 2018) Village Family Clinic hosts their seventh annual Pet Food Drive at their office location in Hackettstown, NJ to collect pet food for local animal shelters August 20th through the 24th during office hours.
Dr. James R. Fedich, clinic director at Village Family Clinic, has organized a Pet Food Drive to support local animal shelters. Over the past seven years, Dr. Fedich's team and their patients have collectively donated enough pet food to fill seven pick-up trucks. "Our Pet Food Drive has perennially benefited the local animal shelters and has allowed myself and our community to give back" Dr Fedich explains. "It also encourages new patients as well as beloved returning patients to visit the office." In fact, Dr. Fedich is offering special services to motivate new and returning patients to donate pet food. If a patient, new or returning, donates just one 5lb bag of dog or cat food, he or she can choose to receive a free exam, free adjustment, or receive half off of one acupuncture session.
Dr. Fedich is excited about the opportunity to meet new patients: "Some people are hesitant that chiropractic, acupuncture, and other services offered at our clinic are what they need. The week of our Pet Food Drive is an opportunity for those people to see our office, meet and speak with the doctors, and save money by receiving a free exam, free adjustment, or half off an acupuncture session all for the cost of one 5lb bag of pet food." During the Pet Food Drive, new and returning patients can save money on their treatment and play a part in giving back to the community by benefiting local animal shelters and the animals there. According to Dr. Fedich, the goal of this year's Pet Food Drive is to collect enough pet food to fill one entire pick-up truck.
The Pet Food Drive will be held at the Village Family Clinic in Hackettstown, NJ the week of August 20-24, 2018, during office hours, 9am until 7pm. For more information, directions, or an appointment, contact the Village Family Clinic at (908) 813-8200, or visit them on the web at www.hackettstownfamilyclinic.com.