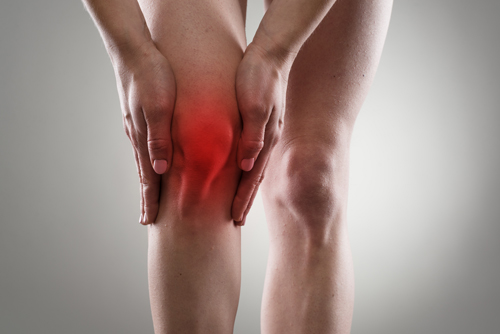 With the American population ever-increasing and life expectancy getting higher- arthritis is on the verge of becoming an epidemic in this country. Arthritis can be a disabling and crippling disease that forces thousands of Americans to become bedridden. Arthritis takes on two distinct forms.
There is the more common type of arthritis, non-inflammatory arthritis. The most prevalent type of non-inflammatory arthritis is degenerative or osteoarthritis. This type of arthritis is typically thought of as part of aging or just getting old. However, osteoarthritis is not a part of the normal aging process, it is due to improper biomechanics, previous injuries, lack of nutrition and exercise. Osteoarthritis is generally a preventable disease.
On the other hand, inflammatory arthritis is very different. Inflammatory arthritis is a more serious form of arthritis and is accompanied with swelling, heat, and difficult movement. The most common type of inflammatory arthritis is rheumatoid arthritis. Rheumatoid arthritis is a genetic disease, which commonly affects women in their 40's. Rheumatoid arthritis must be treated with medication.
Other common types of inflammatory arthritis included Reactive arthritis, Psoriatic arthritis, and Enteric Arthritis. Inflammatory arthritis is treated with medications (commonly steroids), and cryotherapy (cold treatment).
Osteoarthritis or non-inflammatory arthritis is treated with gentle exercise, stretching, strengthening, chiropractic adjustments, and usually heat is a more palliative treatment. It is very important to distinguish between the two types due to the fact that the treatment between the two diseases is very different. Osteoarthritis can be managed conservatively without drugs or surgery, however, as with most diseases, prevention is the key.
Keeping a healthy diet, exercising on a regular basis, taking your vitamins, and keeping in shape are vitally important in the prevention of osteoarthritis. Proper vitamin supplementation should include a good multivitamin, glucosomine chondroitin for proper joint health, and calcium magnesium for proper bone health. The most significant step we can all take to prevent arthritis and to minimize the symptoms of arthritis is to keep moving. Chiropractic adjustments keep the joints of the spine moving which help decrease the degenerative process.
Remember that movement is life, keep moving! For more information on treating arthritis, contact Village Family Clinic.
Dr. Carlock is a practicing chiropractor at Village Family Clinic in Hackettstown, NJ. We are a multi-disciplinary facility that offers chiropractic, physical therapy, acupuncture, nutritional counseling, and pain management. Call us at (908) 813-8200 for any questions or to schedule an appointment.