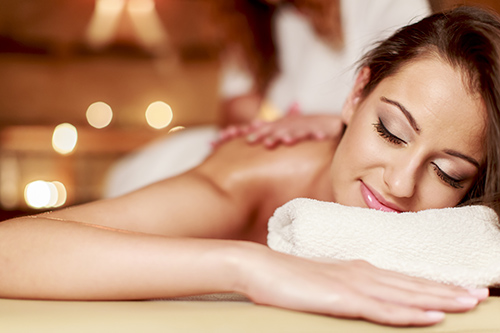 Massage therapy in Hackettstown, NJ can generate a multitude of wellness benefits. One of these benefits is the positive effect massage has on your blood circulation. Massage therapy improves this process so that blood more quickly transports nutrients to the essential organs in your body, especially to those regions that have been injured. Combined with conventional medicine, repeat sessions of massage therapy can also help accelerate recovery from injury or in providing relief from continual fatigue or discomfort.
The benefits of full body massage therapy go beyond one hour spent relaxing inside the clinic. Massage is a safe and effective way to help you fight off tension that can be the root cause of illness in the body. Through massage you will be able to alleviate or relieve this tension, stopping the issues that are preventing you from feeling better.
When you receive a full body massage, your massage therapist will use his or her hands to create sensations of gliding, hacking, kneading, pulling, and wringing your body which will help you relax and help your blood circulate. All of these strokes are performed from your head to your feet, front and back, directly stimulating the production of endorphins in your body. As a result, you will feel relaxed enough to bring you close to a state of sleep. This is another reason why a full body massage is a complementary remedy to other medical therapies.
To find out more about regular full body massage therapy and its benefits, contact Village Family Clinic.