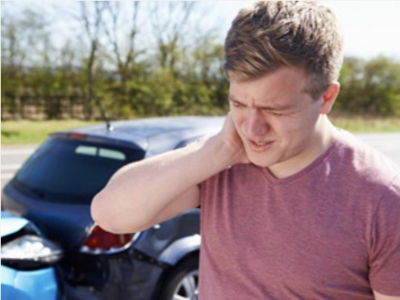 Hackettstown, NJ (July 11, 2018) Dr. Tyler Carlock, Chiropractic physician at Village Family Clinic explains the gravity of the damage a car accident can inflict on the spine and ways to promote recovery and rehabilitation.
Dr. Carlock defines whiplash, "a common word but [one that] not many people know exactly what it means," as an injury that occurs most often during a collision. Specifically, with whiplash, the "neck rapidly extends backwards then flexes forward in a split second, which is traumatic to the ligaments and muscles in the neck" Carlock explains. Most often, the effects of whiplash materialize into "inflammation [that] irritates the spinal nerves which can cause sharp pains into the shoulder or down the arm which can cause decreased muscle strength or sensory changes. This is called 'radiculopathy'." The symptoms of whiplash may not be felt right away but could lead to issues in the future.
Carlock stresses the importance of visiting a chiropractor after even a minor car accident. Following a car accident, victims are sent to the hospital where they have x-rays that do not show inflammation and other symptoms of whiplash that many accident victims endure. Carlock indicates that "visiting a chiropractor for all of these injuries after an accident is a great way to deal and recover from the injuries. Taking pressure off of the nerves and getting you out of pain and increasing range of motion is the main goal of [chiropractic] treatment."
If you have been involved in a car accident, however minor, a visit to a chiropractor can ensure a full recovery. Dr. Carlock points out that "in most cases, automobile insurance companies will pay for all of the care you receive from a chiropractor for injuries due to a motor vehicle accident."
At Village Family Clinic, a team of chiropractors, physical therapists, and an acupuncturist are equipped to treat car accident victims and foster rehabilitation. For more information, a consultation, or treatment, call the Village Family Clinic at (908) 813-8200, or visit them on the web at hackettstownfamilyclinic.com.