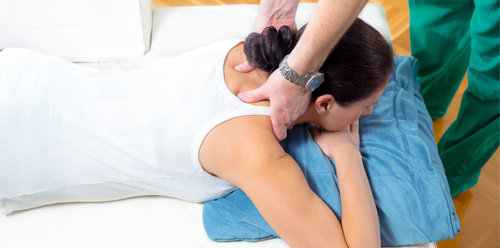 Pain is considered chronic when it does not improve with time. It is also chronic if it persists longer than expected after an illness or injury, if it flares up periodically over months and years, or if it is associated with a chronic pathological process. Chronic pain may be caused by physical, psychological, and/or environmental factors. There are now chronic pain management guidelines to address it's treatment regardless of its cause.
For people who experience debilitating pain for extended periods of time, an individualized chronic pain management plan can be developed in Hackettstown, NJ in order to help relieve pain and prevent future attacks. Through chronic pain management patients are given the tools to manage and control pain in order to improve their ability to function independently after illness or recovering from injury.
In order to provide safe and effective chronic pain management, licensed physical therapists work with psychologists and other doctors who can provide support resources. This also helps ensure that a multi-disciplinary approach to manage and control pain is maintained so that patients can obtain a positive outcome from treatment.
To find out more about chronic pain management, contact Village Family Clinic.