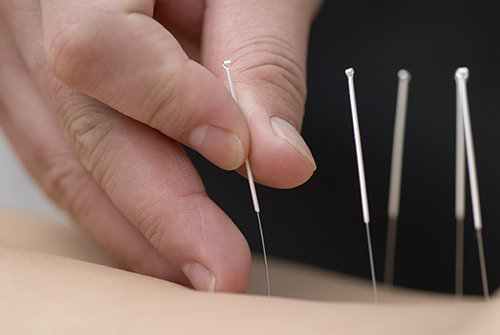 Back pain is one of the leading causes of disability worldwide. Regular back pain hinders everyday movement, hampers productivity in in the workplace, and compromises quality of life. Individuals who suffer from regular back pain have been looking for ways to get immediate relief. Whether you have exhausted the traditional pain management solutions, or are searching for a more natural way to relieve your back pain, acupuncture treatment in Hackettstown, NJ may be an avenue to pursue.
Acupuncture originated in China and has been practiced for thousands of years. As a treatment for all types of ailments, it has spread rapidly throughout the Western world because of its pain relieving benefits for all types of pain.
Acupuncture for back pain uses very thin needles on the skin at specific points on a patient's body. In fact, there are 350 acupuncture points in the body where nerves, muscles, and connective tissues can be stimulated. The thin needles used at these points stimulate and increases blood flow which triggers the activity of your body's natural painkillers.
Acupuncture is an alternative, effective treatment that provides relief for all different kinds of pain including that in the lower back. With the appropriate combinations of acupuncture points, the patient will experience therapeutic benefits that relieve them of the excruciating pain allowing them to be productive and live without or with dramatically reduced pain. You may also see other improvements to your health after acupuncture treatment. For more details, contact Village Family Clinic.