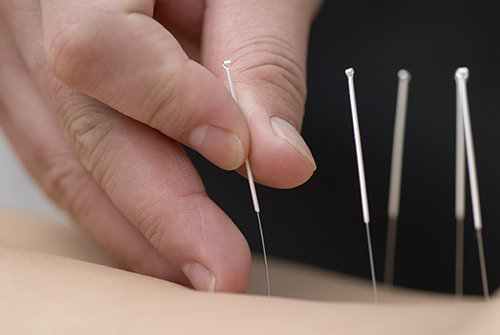 Acupuncture is a great alternative for pain management and treatment. It is particularly helpful for people who have musculoskeletal problems. There are many types of pain that people experience in their lives, and there is some pain that cannot be understood.
The tiny needles used during acupuncture treatment stimulate certain points on your body to release endorphins and other natural pain relievers which encourage healing. This is why acupuncture is often the choice of treatment for those patients with chronic pain. Acupuncture for the treatment of pain has also been proven to improve the blood circulation to different parts of your body. Acupuncture is a type of pain treatment that is safe for the rest of your body. Unlike narcotic pain killers or reduced activity, acupuncture keeps you from harming the rest of your health in order to relieve your pain.
Because it provides treatment to your body as a whole, acupuncture has a proven track record of safely and immediately alleviating pain as well as effectively avoiding similar pain in the same area of the body in the future. As a result, acupuncture is currently combined with other available chiropractic services in order to achieve more relief and relaxation, thus the birth of Acupuncture in Allamuchy, NJ.
To find out more about acupuncture procedures, visit the Village Family Clinic.