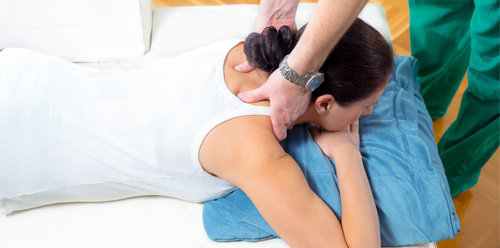 A professional chiropractor in Hackettstown, NJ can provide a comprehensive examination, correct diagnosis, and chiropractic treatment for disorders in your musculoskeletal system, specifically the spine. Driven by the patient's pain and disability issues, chiropractors aim to prevent chronic pain by conducting treatments and using technique to provide relief from pain and discomfort as fast as possible.
Many individuals who have suffered an accident or experienced injury visit chiropractic care clinics for safe and effective treatment for chronic pain in the back and neck. The spine is carefully manipulated by the chiropractor to release tension and relieve pain. After each chiropractic adjustment, you will be given advice on how to avoid future episodes of pain and other related issues.
Chiropractic health care involves treatments that are non-invasive in order to provide long-term pain relief. Specific force is applied to the body changing the spinal bones' positioning. You may hear popping noises as the gas and lubricating fluids in the spinal joints shift when undergoing this manual therapy that reduces nerve irritability and restores range in motion in the back.
For more details, visit Village Family Clinic.