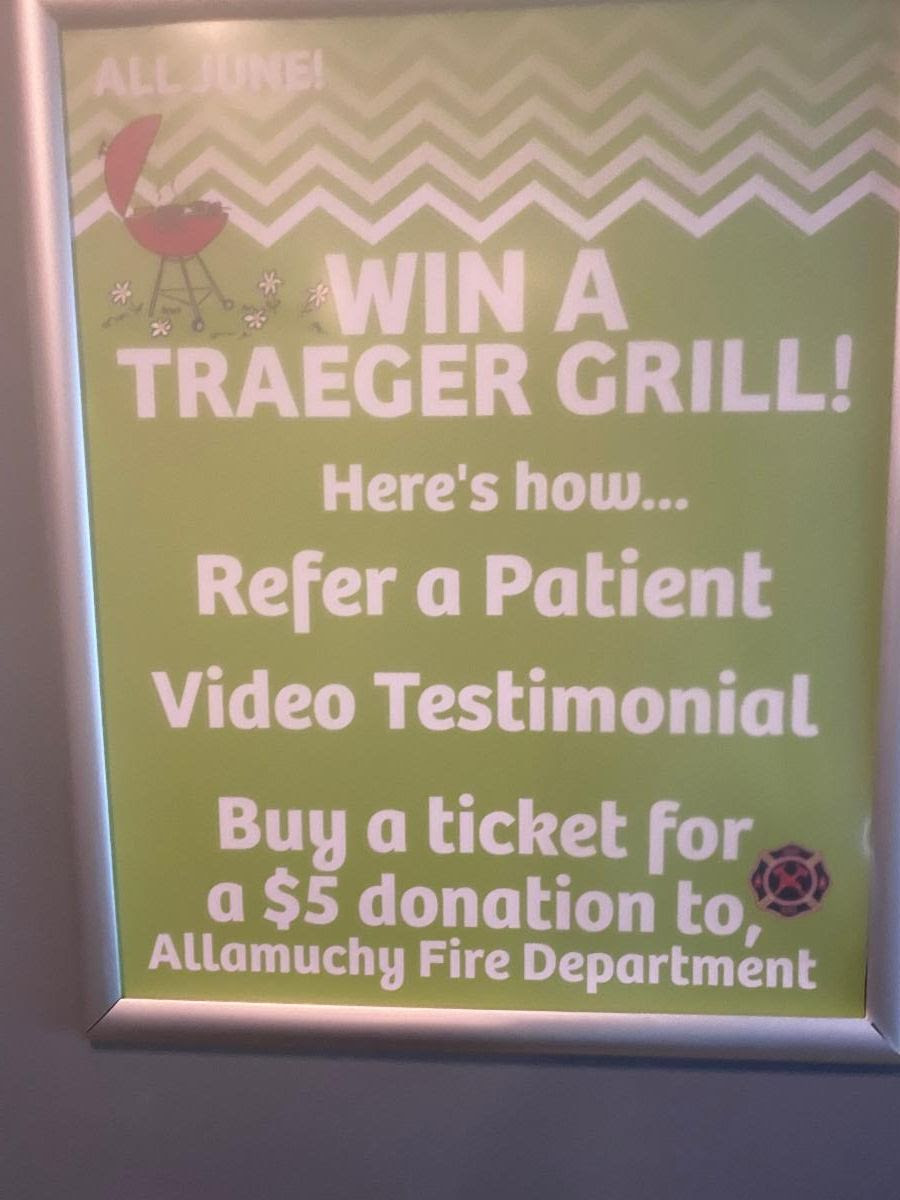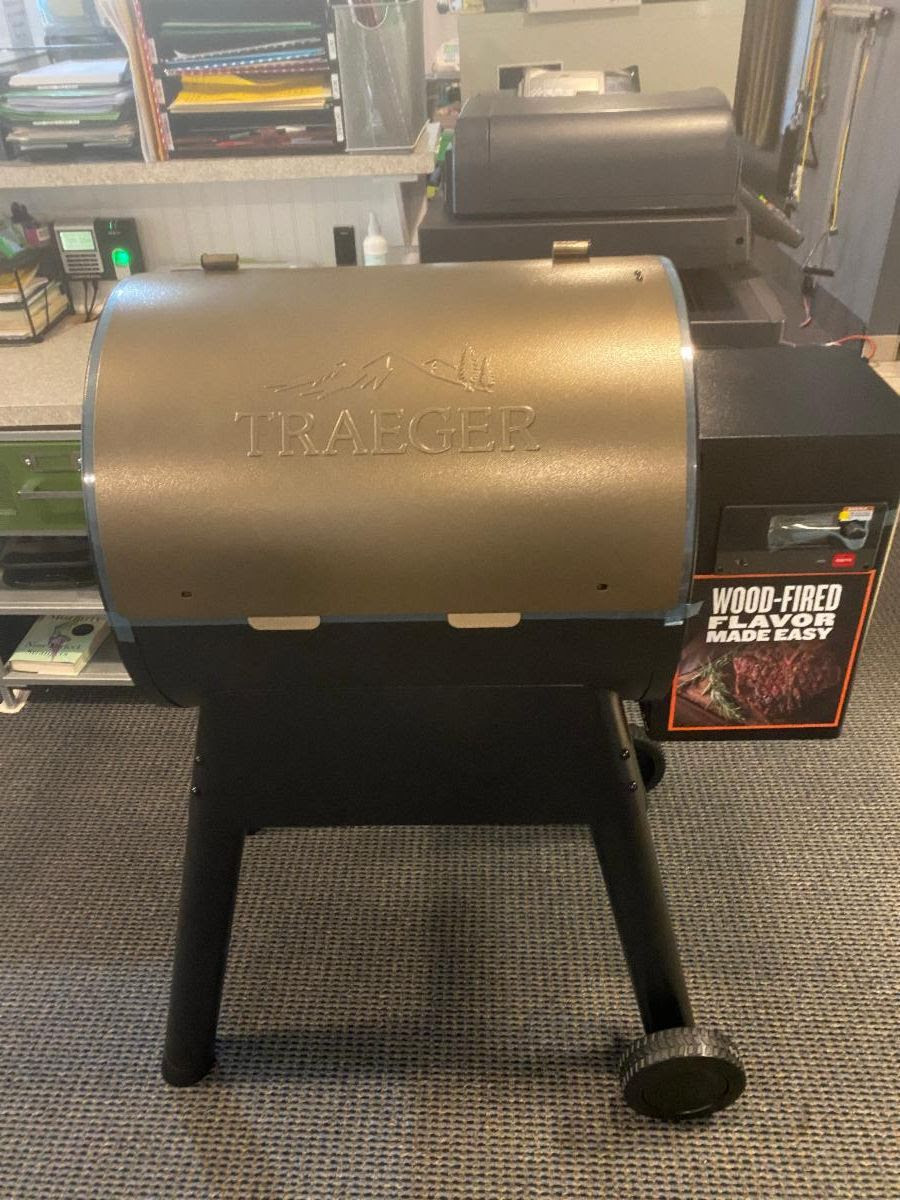 WE are Giving Away a Brand New Traeger Smoker Grill!
Here is How you Win!!
🚒 Refer a NEW PATIENT

🚒 VIdeo Testimonial

🚒 Buy a Ticket for a 5 Dollar Donation to the Allamuchy Fire Department
Keep the Latest Updates on our Facebook Page!
UPDATE! Due to your feedback and accommodating our patients, we have increased our hours!!
NEW SCHEDULE
Monday, Wednesday, Thursday, Friday
9-1, 3-6
Tuesday 9-1
We are closed at lunch to deep clean
YOU MUST MAKE AN APPOINTMENT TO ACCOMMODATE SOCIAL DISTANCING!
CALL OR TEXT 908-813-8200
Also Available for DOT Physicals, Drug and Alcohol Testing!
CLEANING PROCEDURES!
🧹 Every Adjustment table is cleaned after EVERY ADJUSTMENT with hospital cleaner

🧹 Every Stimulation Table is cleaned EVERY TIME with hospital cleaner

🧹 Face paper is put over the bar so no contamination of tables

🧹 All Surfaces are wiped constantly with hospital grade cleaner

🧹 UV C Light Sanitizer used on surfaces that cannot be cleaned, kills 99.9 percent of virus and bacteria

🧹 Commercial Ozone Generate Used every night, ozone gets in air ducts, all crevices and cleans air. Too strong to be used when people are inside, used every night

🧹 Lysol Air Sanitizer used

🧹 Hands are washed or sanitzed after EVERY SINGLE PATIENT