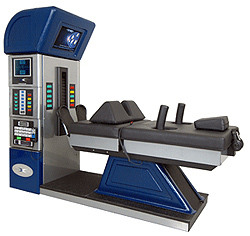 Nonsurgical spinal decompression is very safe and effective when it comes to treating various health conditions. These conditions include bulging discs, herniated discs, pinched nerves, radiating arm pain, degenerative disc disease, leg pain, sciatica, facet syndromes, and many other related conditions.
In order to achieve and maximize the benefits of spinal decompression, proper screening of the patient is imperative so that the best candidates are accepted for care. If you are suffering from any of the above mentioned health conditions or if you are considering non-surgical spinal decompression as an option, visit Village Family Clinic and get screened to determine if you are a candidate for this very successful and effective alternative treatment.
Nonsurgical spinal decompression therapy in Hackettstown, NJ is an FDA-approved procedure. There is nothing to worry about and there are numerous studies to back it. Over a series of visits, the cycles of decompression and partial relaxation that a patient undergoes promote the diffusion of water, oxygen, and other nutrient-rich fluids from the outside of the discs to the inside. All of this enables the torn and degenerated disc fibers to begin to heal so you will feel less and less pain as you go through the therapy.
To find out more about FDA-approved, nonsurgical spinal decompression, contact Village Family Clinic.