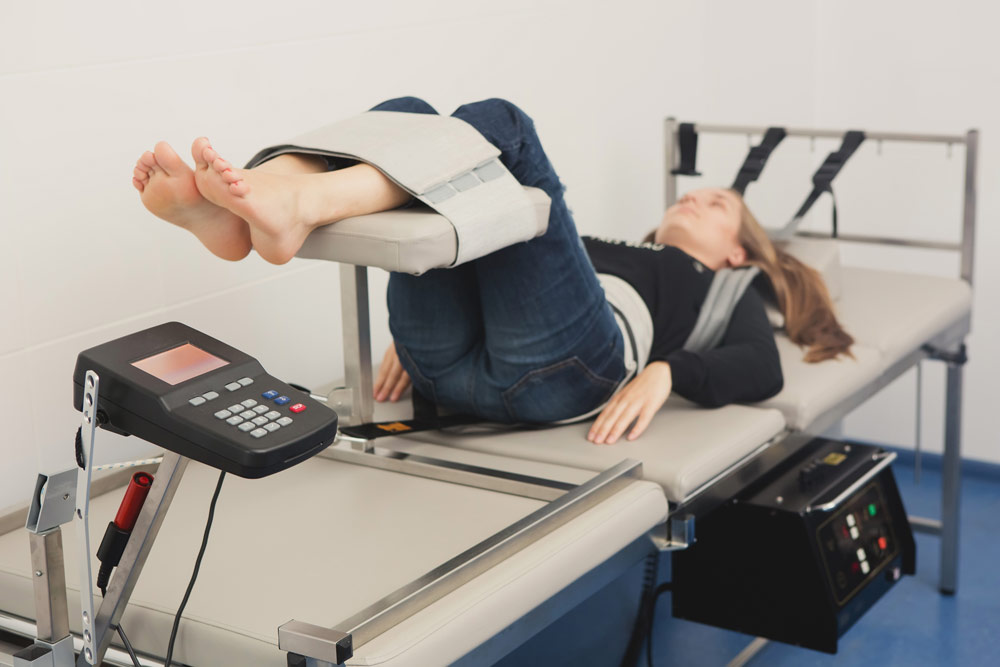 Because of the different benefits of spinal decompression, it has become one of the most common treatments for neck and back pain. It is effective in treating conditions like limited to bulging or herniated discs, pinched nerve, radiating arm pain, and more. Non-surgical spinal decompression is a revolutionary new technology that safely and effectively treats disc injures that are common in the neck and in the lower back.
For people who endure lasting back pain and other symptoms, undergoing nonsurgical spinal decompression therapy in Allamuchy, NJ is an option worth trying. This therapy works wonders to help people find relief from recurring pain due to issues in the spine.
In nonsurgical spinal decompression, motorized traction is used to gently stretch the patient's spine and release tension. Doing so changes the force and position of the spine and provides pain relief in the process. It is through nonsurgical spinal decompression that bulging or herniated disks can retract as a response to the negative pressure created by the motorized traction. In return, there is movement of water, oxygen, and other nutrient-rich fluids into the disks allowing them to heal and become pain-free.
To find out more about FDA-approved nonsurgical spinal decompression, contact Village Family Clinic.