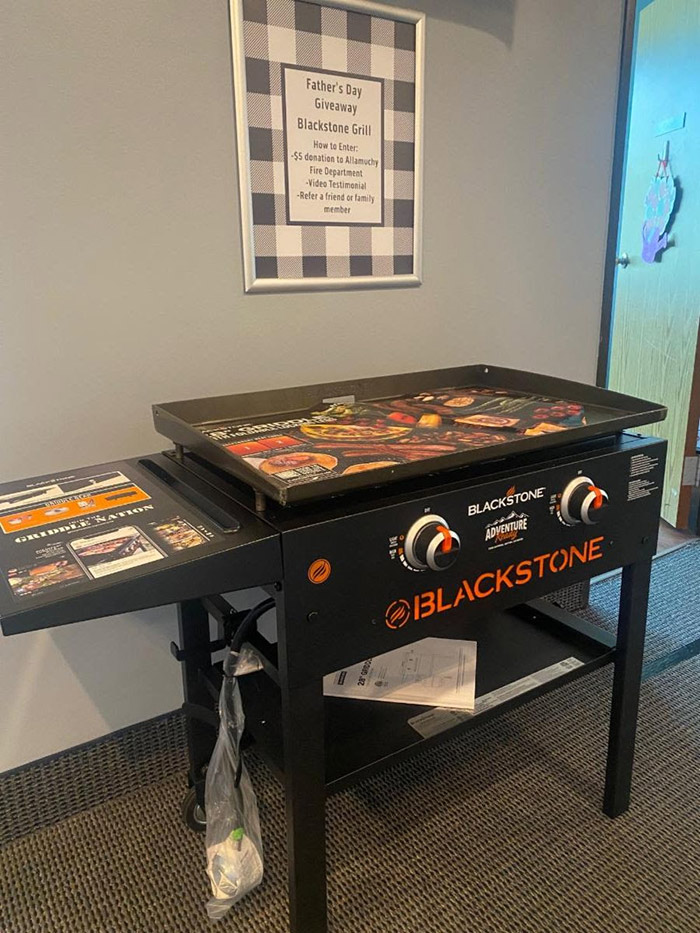 We are giving away this Blackstone Grill!
Support the Allamuchy Fire Department!
Get an Entry to Win
$5 Donattion to Allamuchy Fire Department
Refer a Friend
Give us a Video Testimonial!
You Can Also be entered to win a $100 Amazon Gift card if you use this link HERE
REFER A FRIEND BE ENTERED TO WIN $100 Amazon Gift Card!