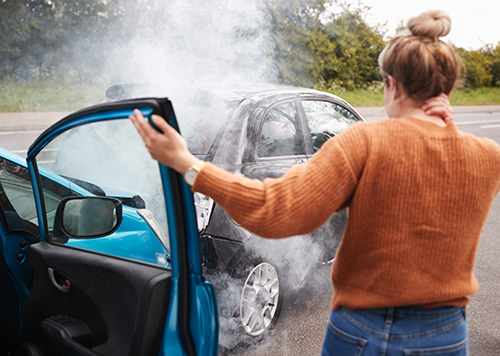 If you suffer systemic pain from a car accident, chiropractic treatment for auto accident pain is a drug and surgery-free approach to pain management to strongly consider. Here at our multi-specialty medical facility here in Hackettstown, we offer a team of pain management specialists that do wonders for people like you each and every day.
The main goal of chiropractic care after the accident is to correct the damage to the body and get back to the daily routines as soon as possible. Chiropractic adjustments can decrease pain in the entire body. It is the result of pain-reducing hormones emitted during spinal manipulations. These hormones reduce the strain on the injured portion of the body affected during and after the accidents. In addition, chiropractors on auto injury treat back pain, neck pain, whiplash and other conditions resulting from the accidents. Chiropractors have variety of treatment options to address these pains. One approach, spinal decompression, is often described as providing immediate pain relief as the treatment drives the release of naturally produced anti-inflammatories that decreases the pain making it easier for the patient to move without aches and pains.
Chiropractic care targets the damaged spaces or the scar tissue forming along the muscles within the body, the breaking apart of these scar tissue faster than allowing it to heal without assistance. It ensures the injured party feels that it is much better to heal quicker than if the treatment was avoided entirely. With the spinal adjustment, it mobilizes the spine, enhances the mobility and stimulates the body's natural healing much faster.
For more tips on chiropractic care on auto injury, contact Village Family Clinic.