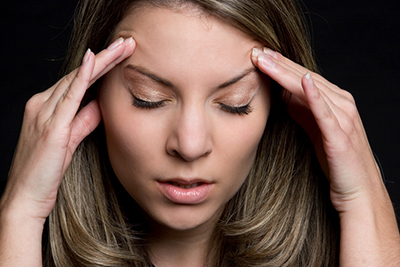 Hey there! Dr. Fedich here from our Hackettstown's Chiropractic and Multi-Specialty Medical Facility. I have been getting a lot of questions from stressed people asking what chiropractic can do for them. The first thing is for you to recognize the seven major signs of stress, and if any of the signs relate to you, know that chiropractic can help.
The seven signs of stress in the body are; headaches, fatigue, tension in the neck, shoulders, or low back, sleeping problems, irritability or mood swings, digestive troubles, and allergy or sinus problems. Many are surprised by some of these.
How many of you are suffering from at least one, if not all, of these afflictions. These seven symptoms are a sign from your body, telling you that it is not coping well with the stress we inflict on ourselves.
Your body will try it's very hardest to correct any problems it is having on it's own. At some point however, the interference in your body by these stress factors is too much for it to overcome.
Even though you may not realize it you may be stressed out. Are one of the many of us who are overworked, taking on too many responsibilities, watching the kids, worrying about bills? Are you juggling a full time job, three kids, mortgage payments, long hours in the car commuting to work, trouble with the bills. We live in a very stressful environment.
What causes us stress you ask? There are three major causes of stress to the human body. They are physical stress, emotional stress, and chemical stress.
Examples of physical stress include poor posture, bad ergonomics, poor sleeping habits, prior injuries, and over activity. Chemical stress is often caused by improper nutrition, poor eating habits, and medications. Emotional stress is caused by events in life that cause us worry and stress. Many studies have documented the link between thought patterns and health. All three of these causes can be prevented or treated once they are known.
The first step is to discover which type of stress is affecting your body. More often than not, more than one type of stress is at work in your body. Relaxation, proper sleep habits, proper nutrition, and exercise are some of the best ways to eliminate stress. However, once the signs and symptoms appear and it is affecting your daily life, it is time to do something about it.
This article is not intended to diagnose, treat, or cure any disease. This information is not a substitute for the advice of a doctor.
We help people just like you on a daily basis manage their stress. Contact us and start your path to stress-free living.