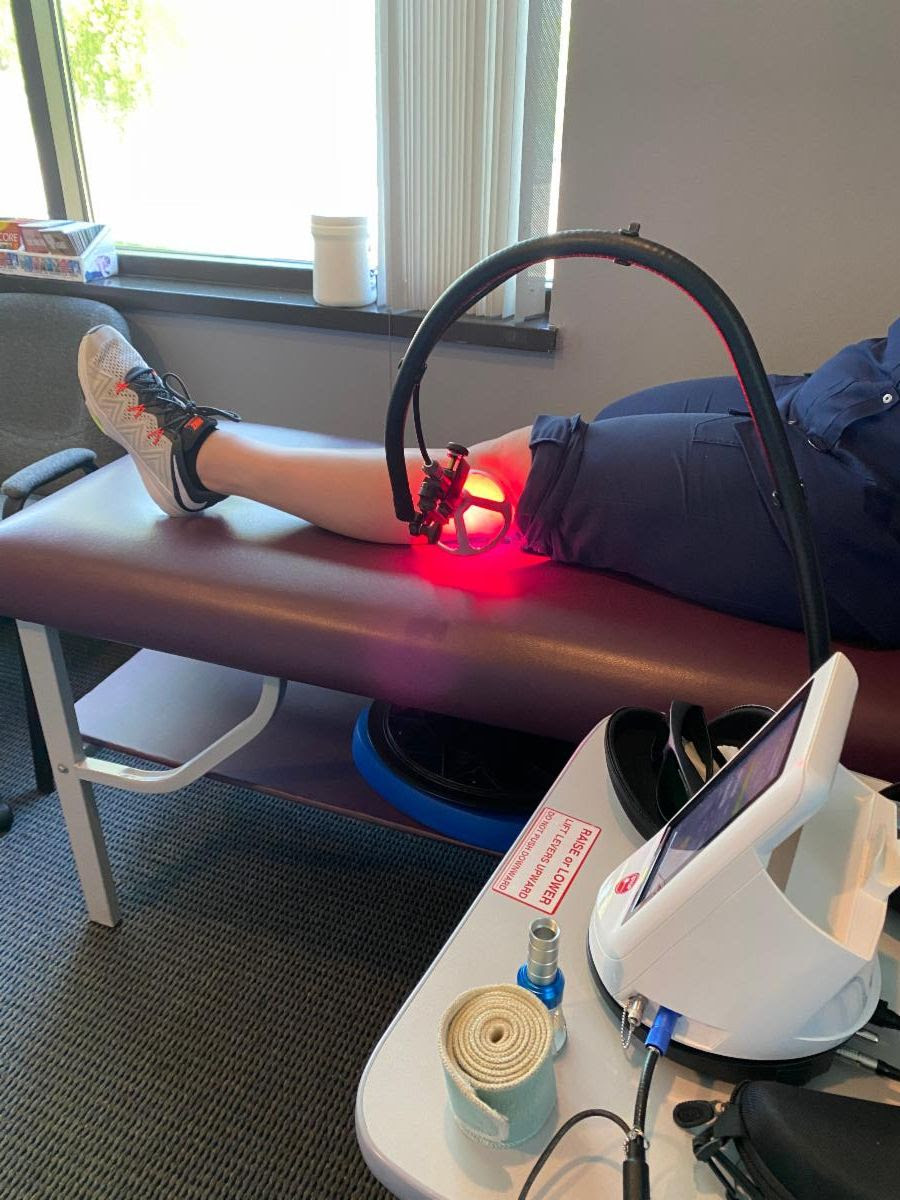 So, we have been running a little advertising on Facebook about our Class 4 Deep Tissue laser for Knee Pain! Well, needless to say, we really struck a cord with people! We have been getting lots of calls and texts for this amazing technology! Even a few long time patients have been calling after seeing the ad and coming in! They told me they didn't know we had any therapy for knee pains!
SO, what is an FDA approved Class 4 deep tissue laser?
It uses a light wave to stimulate the mitochondria of the cell. It is the only therapy that can penetrate deep enough into the tissue to affect the joints. It offers three benefits that no other therapy can offer:
Decrease Swelling
Increase Healing
Decrease Pain
Nothing else can match it. Usually in 6-8 treatments patients feel relief and usually even after one session people experience some relief. The power is also much greater than prior treatments. An ultrasound machine we use goes up to 2 watts of power, but our laser is able to generate 30 watts of power!
It's really an amazing technology!
So, if you or someone you know is suffering from knee pain, contact Village Family Clinic today!