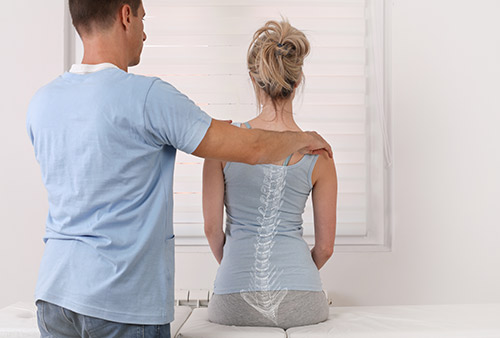 Good posture is extremely important. Whatever your posture challenge is; slumped stance, excessive arch, rounded shoulders – the right treatment, stretches and exercises can get you standing up straight and tall again. With chiropractic care, you will feel and look taller, breathe better, no back pain, sleep better, improve balance and most of all increase your confidence.
Good posture is holding your body upright, the least amount of strain is placed on supporting muscles and ligaments during movement. Be mindful that all the stretches and exercises you will have adopted will not help your posture if you are performing them in a body that is misaligned. Manipulation helps you regain your correct posture. Chiropractic care will help improve your posture by identifying the root cause of your posture problems and perform specific chiropractic adjustments to move it back into its proper position. Poor posture will cause you to have back or shoulder pain, headaches, stress and more. A chiropractor will be able to adjust your posture by applying pressure to specific regions of your body. Then he will perform adjustments to your spine and improve the areas that are impacted or causing your bad posture. He will use adjustment methods in realigning your spine to ensure and promote good posture.
The final tip for improving posture and your overall health is to come in for your regular chiropractic visits. With posture correction, it makes you lead a pain free life and makes your spine healthy. It is very important to your overall health because it does impact more parts of your body than meets the eye. As a result, improving bad posture will be a goal for anyone that wants to maintain a healthy lifestyle. Proper posture counts!
For more information regarding how tips on Chiropractic care for poor posture can help turn around your quality of life, contact our Village Family Clinic.