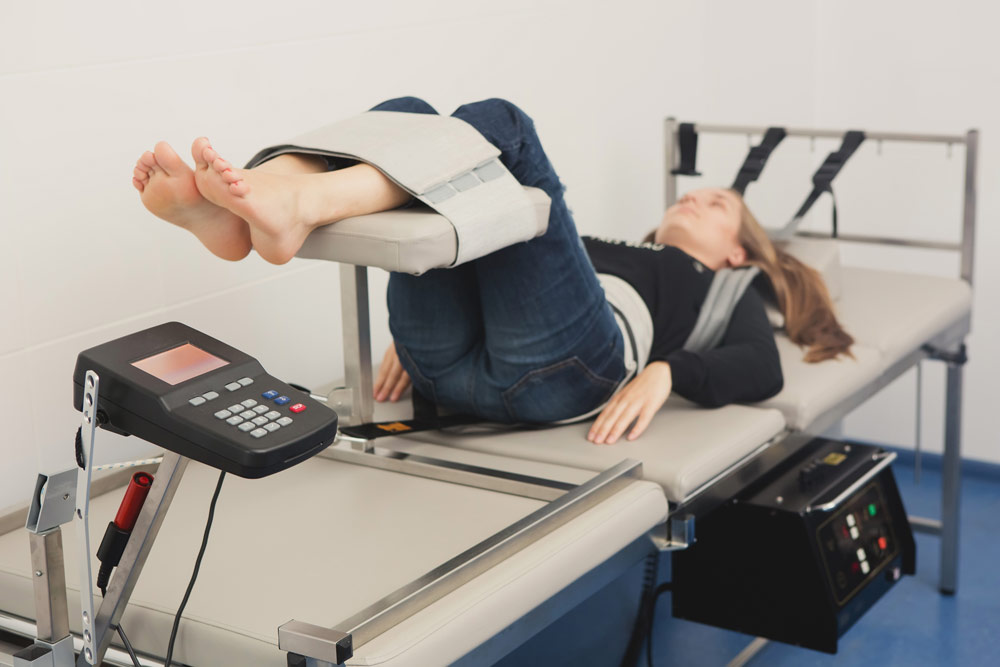 If you suffer persistent back or neck pain, you could be suffering from serious health deficits such as bulging disc, degenerative disc disease, spinal arthritis, spinal stenosis, just to name a few. We are well versed, trained, and equipped with state of the art technologies that have transformed countless people in agony to pain free living. This could be you!
This technology is called "Non-Surgical, Spinal Decompression" (NSSD). It's a computer-operated table that gently stretches you and releases you in a repeating cycle. That kind of "pumps" the discs. The pumping action avoids some of the muscle tightness that can develop with standard, medical "traction" devices.
It places a gentle pull on the discs and that causes a small vacuum to develop. That, in turn, pulls nutrients and moisture into the disc to help it heal faster. In a lot of cases, it's a viable alternative to spinal surgery. Some patients get relief immediately. Some patients are so comfortable during a session they even fall asleep.
Even though it's common for people to feel good during and right after a session, it usually takes several treatments, over a few weeks, to get completely through the body-retraining process.
When you need the big guns, this can be a good choice to get you through the hardest part. Our goal again, is to first get you out of pain and then help you establish long-term, full-body health. Contact Village Family Clinic today!