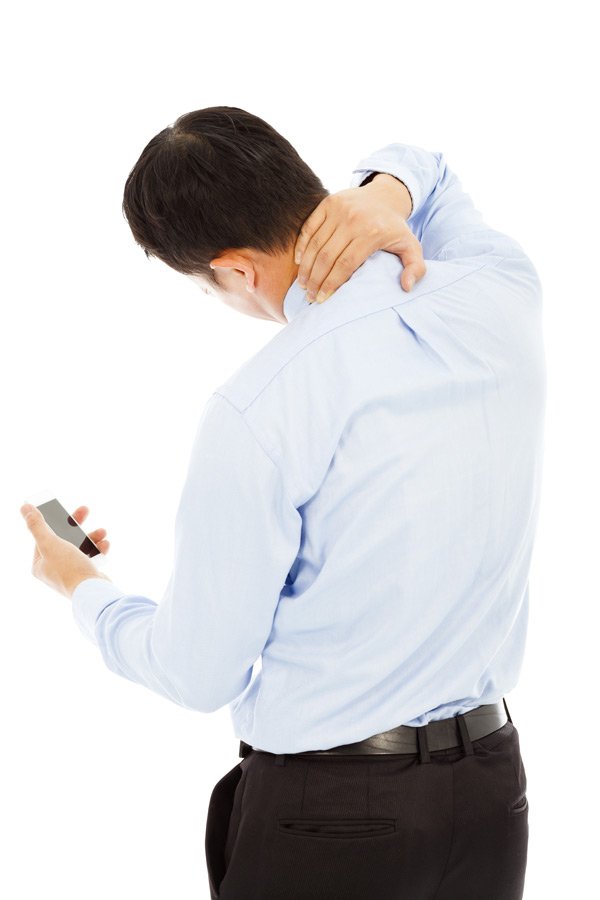 Neck pain is a common ailment reported by men and women from different age groups and backgrounds. Recurrent causes of neck pain include muscle strains, nerve compressions, whiplash, disease, injury, and worn joints. People who lift excessive amounts of weight, carry heavy bags on their shoulders, or have bad posture are most susceptible to experience neck pain. Smoking and poor sleep posture are other contributors to neck pain. The pain severity caused by neck pain varies. If the neck pain is not critical, the following preventative steps may reduce or dissipate the pain:
Take breaks: Whether you have a physically demanding or motionless job, it is a good idea to either take breaks and relax if your job requires strength and movement, or walk around and get the juices flowing if you work at a desk or sit around often.
Sleep posture: You should be getting around 7-8 hours of sleep a night. With that being said, sleeping takes up approximately one third of your day. It is important that you exercise healthy posture while you sleep to avoid neck pain and discomfort. The most beneficial way to sleep is on your side (for pregnant women, the left side) and placing a rolled-up towel or pillow between your knees to alleviate pressure on the hips. This sleeping position supports the natural arc of the spine and does not foster neck pain.
Avoid Phone-Tucking: Avoid as best you can tucking a phone in between your ear and shoulder. It strains the neck muscles, one of the common causes of neck pain.
Quit Smoking: Habits are hard to break but if you are experiencing neck pain, here's another reason to quit smoking: it leads to neck pain, among other spinal ailments.
Use Good Posture: This point goes along with good sleep posture. Good posture in general is not only good for digestion, joint movement, and balance, but it also diminishes the probability of experiencing back and neck pain. Correct posture maintains the natural curve of the spine: The head should rest over the shoulders and the top of the shoulders should be over the hips.
Avoid Carrying Heavy Things: Carrying heavy bags or weights contributes to muscle strain and worn joints. If you can, avoid carrying heavy items repeatedly and do not lift weights that are too far above your ability.
Adjust Chair, Desk, and Computer: If you have to bend forward or arch your neck downward, it is a good idea to adjust the desk chair, desk and computer.
While these are helpful preventative steps, neck pain may require the care of a doctor. According to EveryDayHealth, "Chiropractic is an approach that manipulates the spine and joints to relieve neck and back pain. It's a popular therapy that does not involve medication". If you visit a certified chiropractor with neck pain, they will evaluate your condition and most likely perform a chiropractic neck adjustment called a cervical neck manipulation. This procedure loosens up the joints of the cervical vertebrae in the neck and alleviates tension and pressure in the spine that stimulate neck pain. Chiropractic is a safe, drug-free form of treatment that resets the natural alignment of the spine and neck and is hailed as one of the most successful and secure ways to treat neck and back pain.