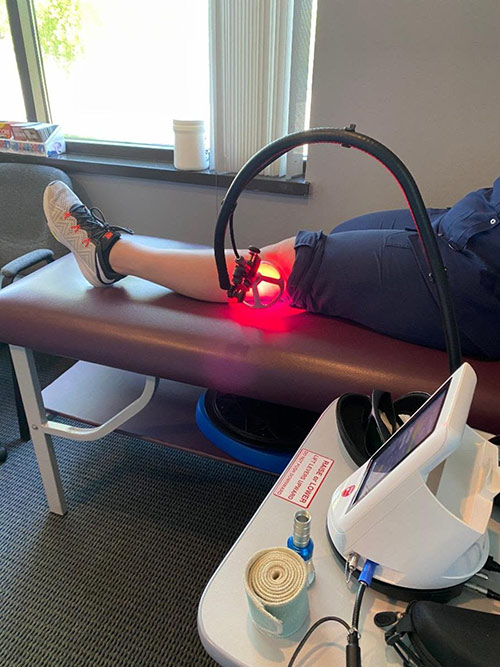 So, what do deep tissue laser therapy and 4th of July have in common? Well, Village Family Clinic, of course! What is the difference? One gives independence from pain and swelling while the other gave independence from tyrannical rule.
Happy 4th of July week! We will be closed Monday July 4th! We will be open normal hours Tuesday to Friday!
SO, what is FDA approved Class 4 deep tissue laser?
It uses a light wave to stimulate the mitochondria of the cell. It is the only therapy that can penetrate deep enough into the tissue to affect the joints. It offers threee benefits that no other therapy can offer
Decrease Swelling
Increase Healing
Decrease Pain
Nothing else can match it. Usually in 6-8 treatments patients feel relief and usually even after one session people experience some relief. The power is also much greater than prior treatments. An ultrasound machine we use goes up to 2 watts of power, but our laser is able to generate 30 watts of power!
It's really an amazing technology!
So, if you or someone you know is suffering from knee pain, give us a call or text today, 908-813-8200.