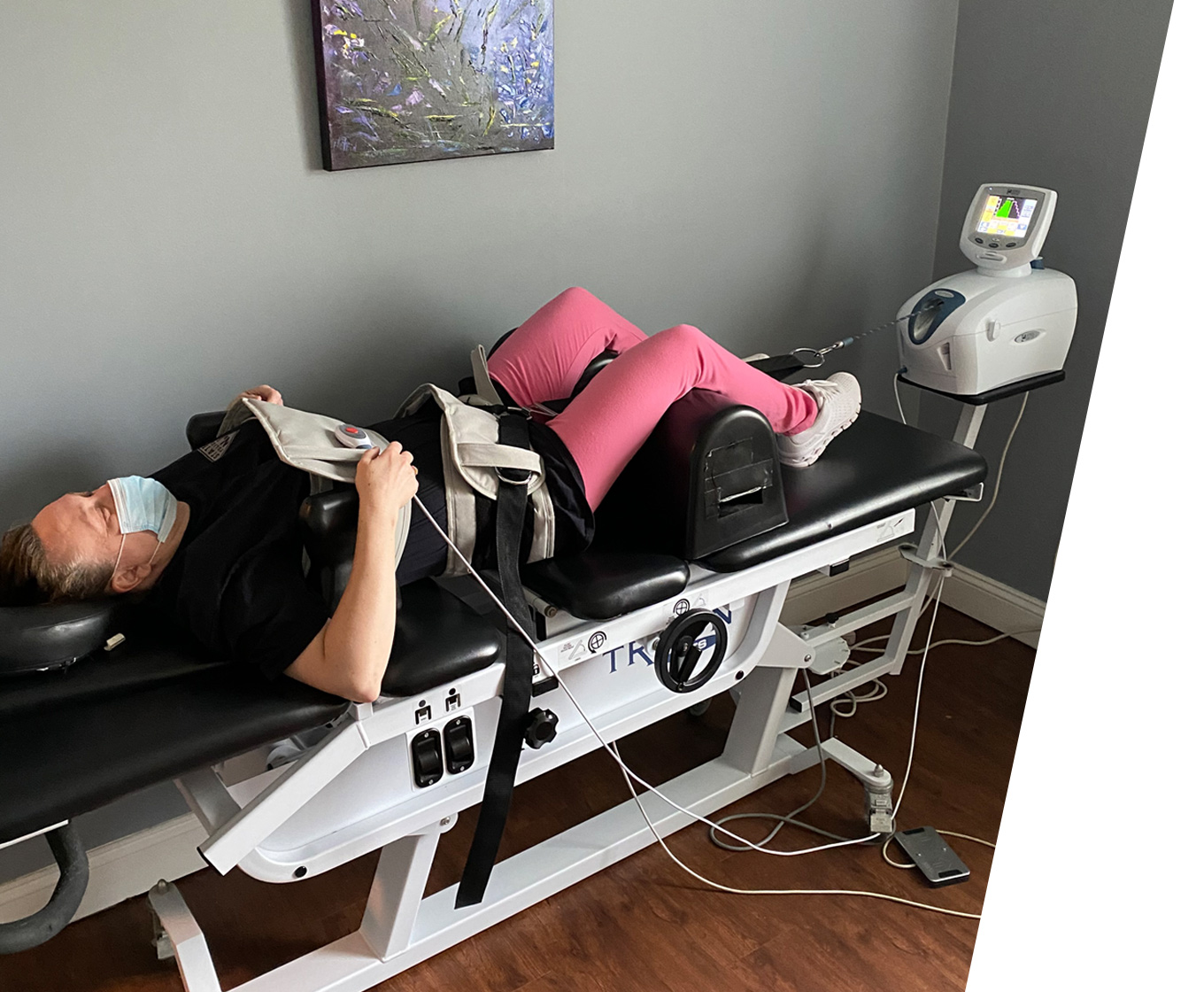 Suffering from back pain? Whether the cause of your misery is unknown, due to a herniated disc, sciatica, degenerative disease, or other cause,
Chiropractic Spinal decompression
is a procedure that can turn your life around. Spinal decompression, for countless clients of our Hackettstown, NJ chiropractic clinic over the years has been described as nothing short of "life changing".
This nonsurgical spinal decompression therapy involves gently stretching the spine via highly specialized computer-controlled therapy device. The process creates space between the different vertebrae, giving room for the bulging or herniated disc to be drawn back into its central position in the spine. The patient will not feel pain during or after the decompression therapy. What they will experience is a systematic and gentle (and quite soothing) stretch of the spine.
If left untreated, neck and back pain will grow worse, lessen your quality of life and become a chronic condition. Spinal decompression is a safe, time proven treatment delivered by chiropractors that has helped millions enjoy a life free of neck and back pain.
Spinal decompression therapy is highly recommended as a potential treatment for a variety of lower back pain conditions. The treatment is gentle and painless, relieving the unhealthy pressure on the injured portions of your spine. It is an alternative therapy designed with the goal of alleviating pain and promoting healing of the intervertebral disc. Your spinal health will be restored and your pain relieved and you will be able to return to your regular lifestyle.
For more tips on Chiropractic care for Spinal Decompression contact Village Family Clinic.