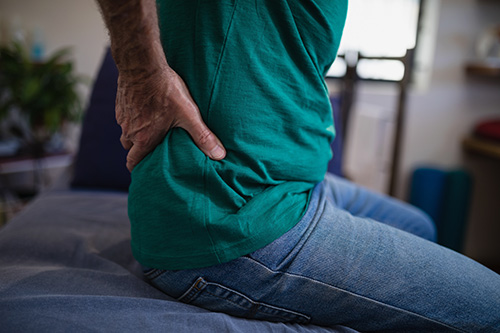 Here in 2022, who does not know someone who has had knee replacement, hip replacement, or one of the countless other forms of joint surgery? Their stories are harrowing regarding post-surgery pain and highly painful rehabilitation processes. Talk to someone who first entertained chiropractic treatment for hip pain and you will discover a group of people who are insanely appreciative for not having to endure radical surgery. They got real pain relief without drugs and stitches.
Let's talk briefly about a common source of hip displeasure and pain. Piriformis syndrome is numbness that runs down the back of the legs or a pain tingling in the center of your butt. It is painful and it is being experienced in a different level of pain. This pain is highly uncomfortable and seemingly constant. In simple terms the piriformis is a band-like muscle that runs diagonally from the midline base of your spine to the outer hip bone. It is responsible for any hip rotation and turning of your legs and feet. Overall, it helps in maintaining balance and control of movement. It is a well-used muscle and one you will surely want to protect it. More so, there is a sciatic nerve that travels through and under the piriformis muscle. It is always the target of a highly-repetition injury causing pain in the outer hip bone, pain in the center of the glute and pain that travels from the glute down the back of the leg.
This is where chiropractic comes into the picture. Chiropractic treatment for piriformis syndrome offers a path to fast and significant pain relief. Of course every case is unique and no medical or chiropractic care team can guarantee 100% pain relief, but we can guarantee you this. The fast majority of our patients enjoy such immense pain relief that surgery to them will never be considered. Chiropractic adjustments and the benefits they deliver are no longer a hidden mystery. Increasing percentage of Americans are turning to chiropractic care for very good reasons. It works!
Come in (or call) and learn what might be the most important decision you've taken in quite some time. The decision to rid yourself of pain. Contact The Village Family Clinic today.