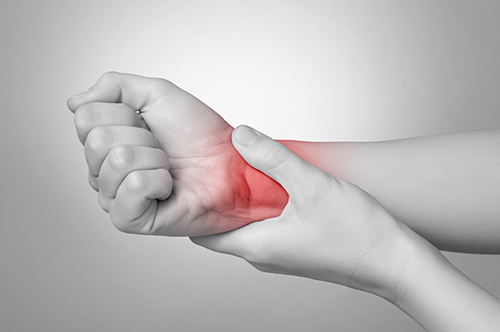 Most of your daily activities require your hands. Wrist pain is a very common ailment that most people falsely believe is something that they have to live with. Not true! Chiropractic treatment for your wrist pain can deliver measurable relief to you in as little as one chiropractic treatment session!
Chiropractic treatment for wrist pain offers multiple positive effects beyond pain relief. Restoring normal hand strength is something you can expect to regain as well. When you eliminate pain and increase hand strength, you dramatically decrease the chance of future painful and hand functionally limiting conditions. The treatment normally requires the bones to be realigned (wrist alignment) and learn stretches to increase mobility of your hands (wrist stretching). The wrist is a complicated accumulation of bones, tendons, and nerves that once injured very likely will not heal on its own. Chiropractic care will heal the damaged soft tissues and reduce pain causing inflammation.
Your quality of life is highly dependent upon healthy hands and wrists. We can help move you forward to hand and wrist functional utility that not so long ago you took for granted. We will never take your pain for granted and will settle for nothing less than delivering you measurable pain relief and functional restoration. To get started, contact our Village Family Clinic.