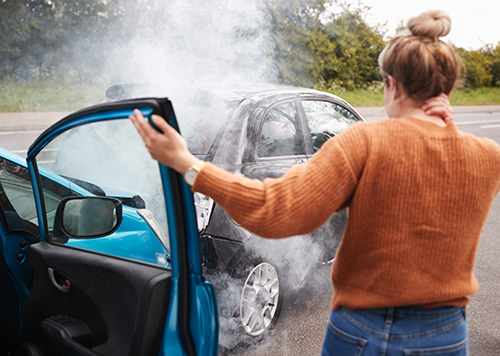 If you are new here to Village Family Clinic's blog, you'll soon discover this blog to be a fantastic free resource on ways to promote good spine and neck care. Statistically, every person reading here can directly relate to one (or more) of the following common causes of neck pain:
Auto Accidents (Whiplash/Muscle Strain):

Note: Did you know that chiropractors are increasingly referred to by the medical community to treat auto accidents and whiplash victims?

Pinched Nerve
Age
Poor Posture
Osteoarthritis
Repetitive Motion
Serious Illness
So let's talk about how chiropractic treatment can relieve you of neck pain related to a recent auto accident.
Chiropractors treat neck pain through spinal manipulations aiming to realign back the spinal cord. This chiropractic neck adjustment tends to loosen up the joints of the cervical vertebrae while releasing anti-inflammatories resulting in a significant pain reduction attributable to muscle strains and spasms, pinched nerves and other related factors. Patients, especially those auto-accident victims benefit from this treatment as they can feel a substantial difference from reduction of pain and inflammation after a series of treatment sessions.
For a more elaborate explanation on the efficacy of chiropractic spinal manipulation in treating neck pain, contact Village Family Clinic and set an appointment with us. We are happy to provide you more information about this particular treatment.