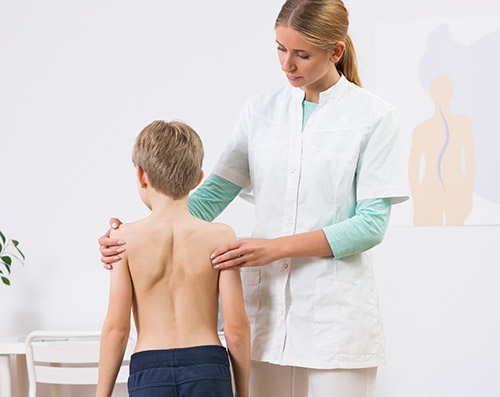 Because children, by nature, tend to take an aggressive approach to learning, they are naturally susceptive to trauma. A fall here, a bump there, is to be expected. But all falls and bumps are not created equally. Just like adults, a child's spine and neck can be negatively affected by the act of living life with wild abandon and throwing their developing spines out of whack. Childhood need not include systemic pain that can be addressed, safely, comfortably, and affordably.
There is no debate that kids can and do benefit from chiropractic care. Their developing spines present alignment issues just like adults. In fact, adult spinal issues often started back in childhood. Let us help your child get a head start on healthy living and spinal development.
Kids need chiropractic adjustment too. Because of their hyper activities kids' spines can become misaligned which affects their growth, immunity and health. With regular chiropractic care, it ensures a healthy and balanced spine for your kids and keeps them healthy. In addition, chiropractic care can help with your kid's digestive systems sleeping, allergies, and developmental milestones. Looking at the kids' activities, staring down at their phones, sports injuries, climbing trees, carrying a backpack that weighs as much as they do, all these things will be detrimental to the development of their nervous system. The nervous system, housed in the spine, regulates every single aspect of one's life. Chiropractors for kids will ensure that the spine develops properly so that their bodies will develop and function at their best. It will be easier or safer to prevent future pain and problems and ensure proper musculoskeletal development.
Chiropractic treatments for kids are aimed at optimizing the full potential of their musculoskeletal system. Invest in your child's health and well-being by promoting a balanced nervous system and proper spinal alignment through chiropractic care. It will help them to be active, healthy and keep them performing at their best.
For more tips on Chiropractic care for kids, contact Village Family Clinic.