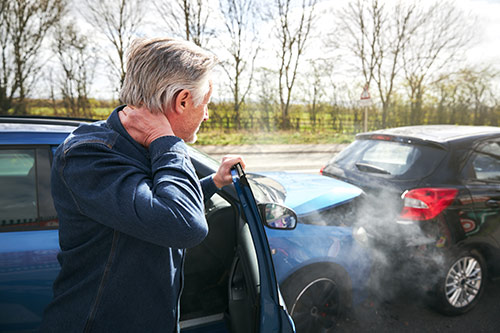 If you suffer systemic pain associated with an auto accident, there is real pain relief awaiting you here at Hackettstown's Village Family Chiropractic and Multi-Specialty Medical Facility. Chances are that the accident has misaligned your neck and or back, pinching nerves, and other painful results of spinal misalignment. We can help with that.
If you are experiencing any discomfort in your body after a car accident our Doctors of Chiropractic will start with x-rays to assess your neck and spine's health. For decades, accident victims like you have enjoyed measurable pain relief without the need for painful surgery and/or opioid medication. Left untreated, you can suffer long-term consequences. The most tragic of consequences is the fact that you continued to live pain that could have been addressed long ago.
To learn more about real relief from auto accident-related pain, contact Village Family Clinic.